Moin, an experimental ensemble made of

Raime

and percussionist Valentina Magaletti, have unveiled their first full-length. Spanning eight tracks of rock, post-punk and electronics, Moot! is due on July 9th via

AD 93

, marking the group's debut on the London label. The album follows Moin's self-titled EP from 2013, released by the defunct, highly influential Blackest Ever Black label. Read our

review

of that record. Stylistically, Moot! takes a different direction than Raime, a project of Joe Andrews and Tom Halstead that pushes a darker sound of UK club music. Magaletti has been a prolific collaborator as of late. Her CZN project with João Pais Filipe just dropped an EP, Commutator, on Offen Music, following the Luxury Variations 12-inch for The Trilogy Tapes. Tomaga, Magaletti's duo with the late multi-instrumentalist Tom Relleen, released their final album, Intimate Immensity, in March. For more on Raime, revisit our 2016 podcast with the post-hardcore duo. Listen to "Crappy Dreams Count," the second track off Moot!.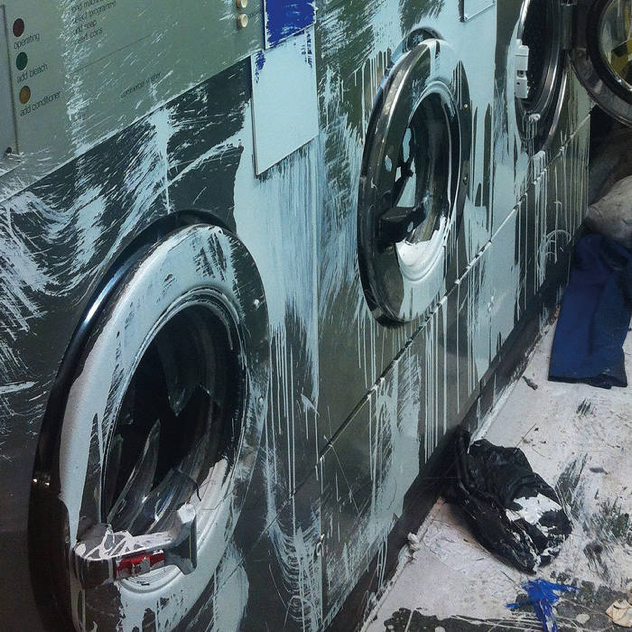 Tracklist 01. No To Gods, No To Sunsets 02. Crappy Dreams Count 03. Don't Make Me Wait 04. Right is Alright, Wrong Is To Belong 05. Lungs 06. I Can't Help But Melt 07. An Utter Stink 08. It's Never Goodbye AD93 will release Moot! on July 9th, 2021.

Photo credit: Amy Gwatkin