Terrence Dixon's

Minimal Detroit

project is becoming a label. "After 8 years we are very proud to announce the first release of our new label Minimal Detroit Audio (MDA)," wrote Dixon. "This label will honour, respect and capture the very essence that made Detroit techno labels what they are today. This record celebrates the Detroit/Berlin relationship by using a bridge." There's no exact release date yet. Dixon and Rod Modell, of

DeepChord

, represent Detroit, while Dixon's regular collaborator,

The Orb

's

Thomas Fehlmann

, and

Domenique Xander

represent Berlin. The Bridge was also mastered in Berlin and the vinyl was pressed at Archer Record Pressing in Detroit. In our 2017

interview

with Dixon, he describes Minimal Detroit as "something of ours out here, something that's about Detroit, something that can help children and young people." Listen to clips via

Rush Hour

.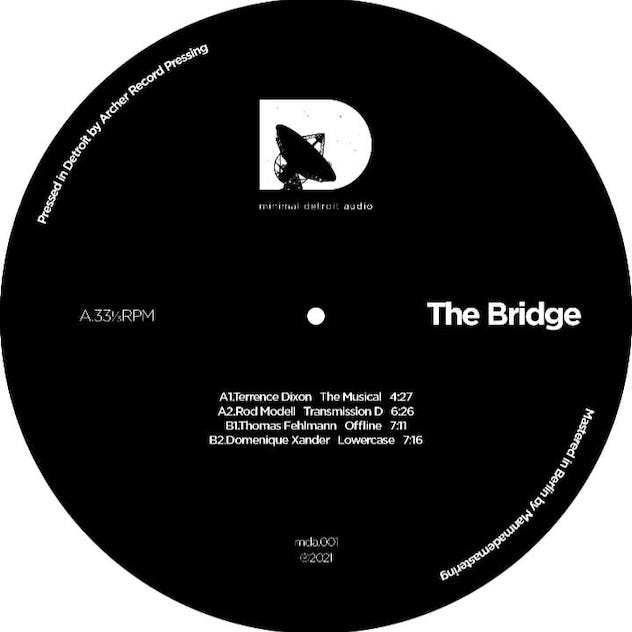 Tracklist 01. Terrence Dixon - The Musical 02. Rod Modell - Transmission D 03. Thomas Fehlmann - Offline 04. Domenique Xander - Lowercase Minimal Detroit will release The Bridge.

Photo credit: Paul Clement