Oneohtrix Point Never

will release a Blu-Ray edition of Magic Oneohtrix Point Never on the one-year anniversary of its October 29th release. Alongside the original stereo album, the expanded version includes Dolby Atmos mixes, OPN's first foray into the spatial audio format outside of his scores for Uncut Gems and Good Time. There are also four bonus tracks on the Blue-ray edition, including a remix of "Lost But Never Alone" with

A. G. Cook

, a

previously-released remix

of "Nothing's Special" featuring Rosalía and, most notably, an extraordinarily rare team-up with Elizabeth Fraser from Cocteau Twins for an alternate version of "Tales From The Trash Stratum." The Blue-Ray also includes 16 music videos spanning OPN's career. These include the emoji-centered video for "Boring Angel," the Safdie Brothers-directed clip for "The Pure And The Damned," and the video for "Animals," starring Val Kilmer. Check out the visual for Oneohtrix Point Never and Elizabeth Fraser's "Tales From The Trash Stratum."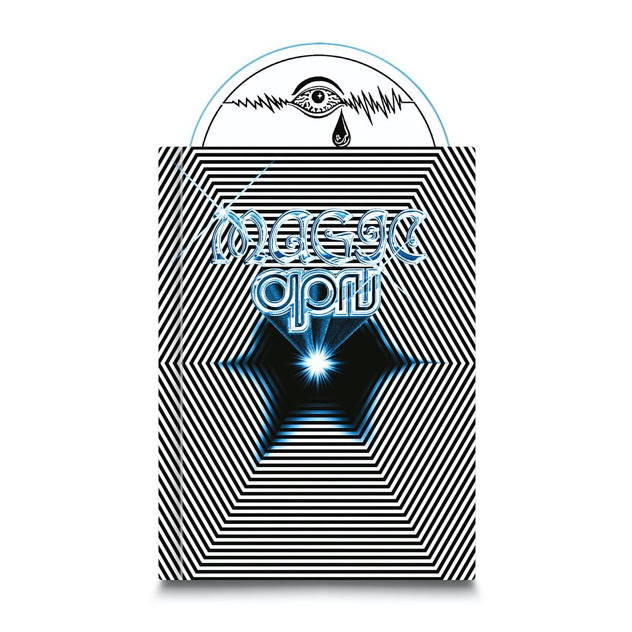 Tracklist 01. Cross Talk I 02. Auto & Allo 03. Long Road Home 04. Cross Talk II 05. I Don't Love Me Anymore 06. Bow Ecco 07. The Whether Channel 08. No Nightmares 09. Cross Talk III 10. Tales From The Trash Stratum 11. Answering Machine 12. Imago 13. Cross Talk IV / Radio Lonelys 14. Lost But Never Alone 15. Shifting 16. Wave Idea 17. Nothing's Special Bonus Tracks 18. Lost But Never Alone (A. G. Cook Remix) 19. Tales From The Trash Stratum (Oneohtrix Point Never & Elizabeth Fraser) 20. Nothing's Special (Oneohtrix Point Never & ROSALÍA) 21. Lost But Never Alone (Forced Smile Edit) Warp Records will release the Blu-Ray edition of Magic Oneohtrix Point Never on October 29th, 2021.

Photo Credit: Heji Shin